Whether you need a simple cut, a new color, or a special pampering for a wedding or graduation, our skilled stylists are ready to help. We welcome all hair types to our salon. If you do not see a particular service listed below, please ask us!
Hair Cuts
Like all our services, every cut starts with a consultation about how your hair fits your lifestyle. Whether you desire long or short hair, a pixie cut or layers, we do it all. We will wash, cut, blow dry and style your hair. You will leave our salon with beautiful hair and a smile on your face.
Hair Color
A new hair color can give you a new outlook, dramatically change your appearance and make you look younger. Whether you want all-over color, full or partial highlights or a trendy look like ombre, balayage or color melt, we have you covered. Or, come in for a quick root retouch to keep colored hair looking natural. Also don't forget about our Fantasy Color! We specialize in several fantasy color techniques. From all over fun colors, block coloring, to shadow roots and color melting. If you want something to really pop, or just a little peek-a-boo, these trendy colors are a fun way to go!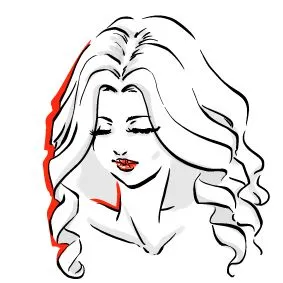 Permanents and Straighteners
Do you have straight hair and want to go curly? Or vice versa? We can help you attain your desired hair texture. We use the safest, most natural products available in our well-ventilated salon.
Styles
Do you need the perfect curls or a special updo? We offer a wide range of styling services. We are also ethnic hair experts, adept at weaves, extensions and dozens of braiding techniques.
Hair Treatments
The Brazilian Blowout has swept the nation over the last few years. Our salon is certified in this special technique. We also offer keratin straightening, deep conditioning, glazing and re-texturizing. If your hair is feeling brittle and damaged from too much chemical processing, we can make it soft again.
Men's Services
Our men's hair services include a personal consultation, invigorating shampoo, a relaxing scalp massage, haircut, and style. We also offer color and grooming services for both hair and beards.
Whether you need a whole new look or some simple maintenance, you can count on us to give you the look you desire. Contact our salon today at to schedule your appointment.