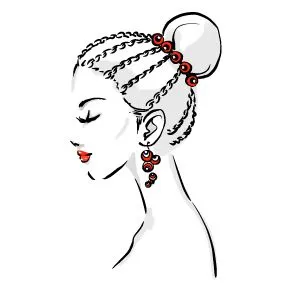 At Fringe Salon, we accept Visa, MasterCard, AMEX, personal checks and cash. We also offer gift certificates (see below) that can be redeemed for any of our salon services. Tips are gladly accepted on credit card charges.
The personal information that we collect from you is to help us better serve you. We do not share your personal information with outside people or companies.
Fringe Policy
Fringe Salon maintains the right to deny service to anyone who disrespects Fringe policies, facilities, stylists, or clients.
Cancellation
Please understand that when you forget or cancel your appointment without giving enough notice, we miss the opportunity to fill that appointment time, and clients on our waiting list miss the opportunity to receive services. Our appointments are confirmed in advance because we know how easy it is to forget an appointment you booked months ago. Since the services are reserved for you personally, a Cancellation fee will apply.We require a 24 hour cancellation. If you do not cancel 24 hours before your appointment or if you do not show up, there will be a $25 fee.
Late Arrival
Depending on the service you are scheduled to receive, those who arrive even a few minutes late may be required to re-schedule. Anyone arriving 15 minutes or more after their appointed time is considered a "no show" and subject to the cancellation policy.
Consultation
Before or at the beginning of your appointment, your Fringe stylist will conduct a short consultation. The purpose of the consultation is to discuss the look you desire, to decide on a course of action for achieving that look, to explain the techniques, products, pricing and timeline to be used. Our stylists are talented but cannot read minds. Please be clear and specific during the consultation. If possible, bring along examples from magazines or other pictures.
Service Guarantee
Fringe Salon guarantees all services for 15 days. If you are not fully satisfied with a service you have received, call us within that timeframe and we will be happy to make any tweaks needed to achieve the look originally agreed upon during the consultation. Changing your mind is your prerogative, but requesting a new look will be considered a new service and charged accordingly.
Product Return
With a valid receipt, unused or unsatisfactory product can be returned for a full refund within 15 days of purchase or for exchange within 30 days of purchase.
Payment
Fringe Salon accepts cash, credit cards, or personal checks. There is a $30 return-check fee.
Safety
Fringe Salon is a non-smoking establishment. Fringe Salon is an environment which is not child-proofed (think scissors, chemicals, curling iron, etc). Please do not bring children who cannot safely supervise themselves during your appointment.